ANTIQUITY FRENCH BROCANTE
, FRANCE IN YOUR HOME
OUR LASTEST FINDINGS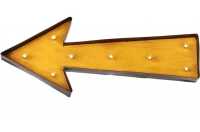 SET OF BARRIER OF THE TOUR EIFFEL.FROM 1889
Set of barrier from the TOUR EIFFEL with certificate of authenticity. Barrier brass and iron maded.
CONTACT US
See this item

PAIR OF RECONSTITUED STONE MEDICIS STYLE URNS
Pretty pair on reconsitued stone urns from early 20th century.
CONTACT US
See this item

BIG FOUNTAIN « BACCHUS » WHITE DRESSED STONE.
This fountain is in the effigy of Bacchus which is the Greek god of the holiday, the wine and the gastronomy.
CONTACT US
see this item

WHITE STONE FOUNTAIN FROM PROVENCE.
Very beautiful white dressed stone fountain cut by a French craftsman stone-cutter.
contact us
See this item

OLIVE JARS FROM PROVENCE
This olive jar is a classical of French terracotta craft from the beginning of 15TH century.
Contact us
See this item

OLD WROUGHT IRON SWING CHAIR. EARLY XXTH
Big double swing chair decorated with floral and arabesques motives.
Contact us
See this item
WHO WE ARE ?

Coming from a family of antiques dealers, Fabrice managing director of THE

FRENCH BROCANTE

, is always after fantastic pieces of arts everywhere around France. His clients are based in France and abroad.
During our various visits to

"Antic" shows, "brocante"

, our passion has enabled us to develop a unique network of partners and friends who feed us with quality goods which enable us to offer you today a broad range of furniture from various styles and periods:

Henri II, Henri IV, Louis Philippe, Louis XIII, Louis XV, Louis XVI, style Empire, Napoléon III, Art Deco, to vintage style 1950', 1960' and 1970'

.

Whether you are looking for

Louis XVI armchairs, a chest of drawers, a wrought iron garden furniture

, any kind of unusual item,or ancient building material, we will satisfy your needs with genuine furniture.

Our clients are satisfied with our ability to fulfill their needs.

Our aim is to find your furniture

.
Please feel free to have a look at our website. It might fuel your dreams and give you ideas!
Happy Browsing on THE FRENCH BROCANTE.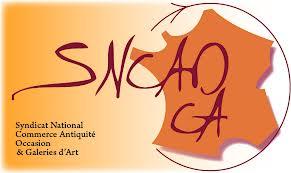 Guarantees

THE FRENCH BROCANTE
THE FRENCH BROCANTE guarantees its clients that all items proposed on this website have been bought in France on second-hand market or from individual's houses.
All items are restored or just cleaned, ensuring they keep their ancient spirit.
However, should you wish to have the item repainted or modified, we can propose such a service. To do so, please describe your needs in the menu '' TRAVEL SOUVENIR'' and we will get back to you shortly. We just need to have a reference to the item you have in mind, as well as some explanations on the modifications you are after. En savoir plus

Travel souvenir

Following a trip to France, in a magazine or to a friend's house, if you have liked an item from a specific period or with a specific shape, please let us know by providing a description or a picture. THE

FRENCH BROCANTE

will do everything it can to find it and respond to your need.
With the help of our network of partners and friends, we will provide you with the right item in the shortest possible time to satisfy your needs.


Our network and vocation

THE FRENCH BROCANTE
We mainly work with individuals who tell us about opportunities regarding furniture from their homes, whether in small villages or castles. Our

furniture is coming from living-rooms, bedrooms

or attics and is restored before they are put on display for our clients. We are finding our goods in Sunday '

second-hand

sales, which are quite famous in France, but also from professionals.
Our network enables us to find the right piece of furniture matching your needs.

Our Conviction:
We see us as enabler agents, providing unique pieces of furniture to enlighten a house or any kind of living area. We choose our items carefully and are always keen to them being revived in a new environment, keeping by the same account their history.


A living-room with Louis XV or Louis XVI armchairs, a dining-room with a beautiful dresser from our countryside

, all of these opportunities will beef up your interior and will give it a French touch from the 18th through to the 20th century. En savoir plus